MoneyPlus Energy Switching Offer
Posted by WHC Secretary Admin Account on 22 May 2020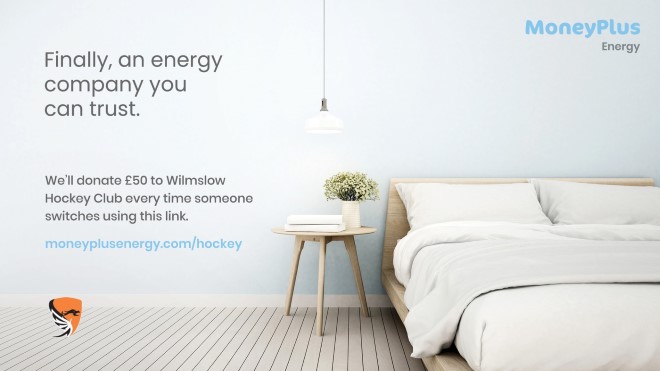 At MoneyPlus Energy, we believe that we're the simplest, most transparent energy provider in the UK.
Not only that, but we understand just how important it is to save money, that's why we'll always make sure you're getting the best deal. In fact, our customers are already saving over £500 each per year* on their energy. By offering honest, affordable plans with top notch service, we have something for everyone and our unique, super simple bill explains exactly what you're paying for, so you'll always know where your money is going.
MoneyPlus Energy are committed to sponsoring Wilmslow Hockey Club for an entire year, donating funds to support the ongoing development of its talented teams.
In addition to this, we'll be donating a further £50 every time someone switches to MoneyPlus Energy. This means that you can save money whilst showing support for a fantastic club!
To find out how much you could save (and donate £50 to your favourite hockey club), head over to moneyplusenergy.com/hockey.
We look forward to helping you switch and save!
The MoneyPlus Energy team.
*Average savings figure for MoneyPlus Energy customers between January 2019 and January 2020.